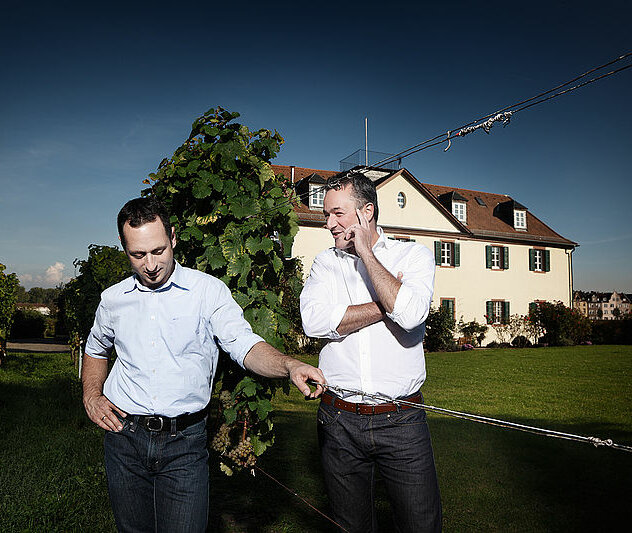 Zeller Schwarze Katz
Zeller Schwarze Katz is one of the most memorable vineyard names in the Mosel area. The legend about the black cat, that launched a famous wine in Germany is unique. In 1863, two wine merchants decided their wine purchase trough a black cat, which crept into the cellar and leaped up onto one of the barrels. Today a black basalt fountain with a black cat (= Schwarze Katze) on top is the trademark of the wines in Zell.
The Riesling shows off a typical racy sweetness paired with a lively acidity, a well-known Mosel style.